What is a Mystery Shopper, also known as a Secret Shopper, Customer Service Reporter or Undercover Customer?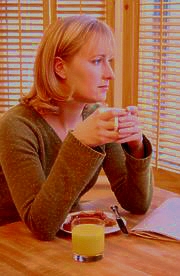 Mystery Shopper (mîs'të-re shôp'er) n., 1. An individual who visits a retail establishment incognito, blending in with other customers, primarily for the purpose of monitoring and reporting on their perception of the "Customer Service Experience". 2. Also known as Secret Shopper or Undercover Customer 3. A superior caliber of secret shopper or mystery shopper is known as a CRG ProShopper®.
Problems or Opportunities?
Any one of the following problem areas can be a killer to the bottom line. Left undetected, they can even jeopardize the life of the retail chain concept!
Indifferent Customer Service
Excessive Employee Turnover
At CRG we see these as opportunities for improvement! Our exclusive Customer Retention Program; based on recognition of exemplary performance, works hard to eliminate the threat of these destructive forces!
Request a FREE on-site demonstration today!
CRG ProShoppers All Rights Reserved 2013